Market Place.
I love the colour, the diversity, the unique, handmade treasures and the fun and life of the market place.
In Australia, markets are wonderful but not always very often. I could quite happily be part of a market each month. I love meeting people who value handmade and it is a joy to send my handmade goods to a loving home. I do love the opportunity to put my handcrafts on display, to fill a table with the work of my hands, my imagination and my heart.
But in Morocco the Marrekech souks are an incredible part of daily life, a labyrinth of narrow lane ways of stalls with an incredibly colourful and diverse range of goods. I love the glass lanterns, the beads, the woven cushion covers, the tea sets, the spices and the decorated tiles.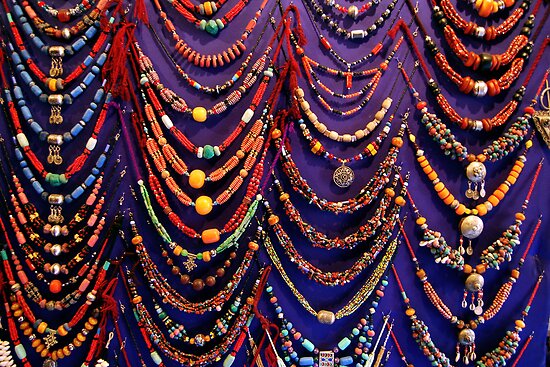 And, every night the main square,
Djemaa el-fna plaza,
is filled with open air restaurants roasting meats and preparing incredible meals plus a whole lot of chaos of tourists, locals, buskers, horse & cart and bikes. Mmm, tonight we ate a one of the food stalls - yum! I love the smell of the BBQ's and the noises of the snake charmers and the local musicians.
I am missing a local market while I am away overseas - the Maribyrnong Makers Market [MMM] in Seddon on the 17th September. My lovely sister Bec is helping me have a stall there even though I am far away. I am excited to be part of a market, in heart if not in person! I was fortunate for my work as Been & Done to be showcased by the MMM in their newsletter and through the local paper, the Footscray Star in the lead up to the Market.
I look forward to taking home some ideas and inspiration from the Marrakech souks to incorporate into my handmade creations. Love this place!